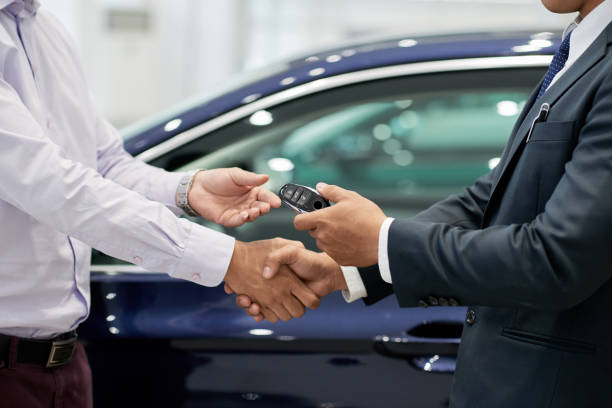 Hey there, my friend!
Does your business require reliable and efficient vehicle rental services?
If your answer to that question is yes, then we might just be the right fit for you.
I think this is a good time to stop shopping around because I can guarantee you that by the time you are done reading this, you will know why I have made this bold claim.
First of all, let me not fail to mention that our services are not for everybody. Our clients require specific benefits, and it almost has nothing to do with price.
If anything, price comes last after all markers have been hit.
Generally speaking, the price shopper doesn't really care too much about value, and it usually is because this kind of shopper cannot afford it even if it was given for free.
Let me give a striking example: a person who earns $1,000.00 per month cannot make sense of renting a vehicle that costs $165 per day, excluding taxes and fuel costs.
In a case like this, it wouldn't even matter if we offered a Ferrari at $165 per day; that would literally break the person's bank account, and I'm not one for fasting tracking someone's journey to homelessness.
Talk about living above your means!
At Fountain Fleet Solutions, we understand the unique needs of businesses when it comes to transportation, and our commitment to providing top-notch service sets us apart from the competition.
In this article, we delve into the reasons why companies choose to engage with us and the significant benefits that ensue.
Premium Service:
This is basically the difference between a hotel and a motel.
They both provide rooms with beds, but we all know the difference, so I wouldn't belabor the point.
At Fountain Fleet Solutions, we prioritize delivering premium service to our clients.
We understand that businesses require vehicles that not only meet their transportation needs but also reflect their brand image.
This is the reason why we meticulously maintain a fleet of newer vehicles to ensure a comfortable and professional experience for your team and clients alike.
Flexible Fleet Solutions:
Most businesses require vehicles for a range of purposes, from corporate travel and client meetings to events and logistics.
We focus on offering a diverse fleet of vehicles to meet these specific needs, ensuring companies have access to the right vehicle at the right time.
Well-Trained Drivers:
A brand-new vehicle with a badly trained driver is useless to our business and to our clients.
Hence, we take pride in our team of well-trained drivers who are committed to providing exceptional service.
Our drivers undergo rigorous training programs to ensure they are skilled in both driving and customer service.
When you engage us, you can trust that your transportation needs are in the hands of experienced professionals who prioritize safety, punctuality, and professionalism.
Note: On very rare occasions, we get incorrigible drivers. I mean, who doesn't? The difference is that they don't last very long with us. Two recurring strikes are usually what it takes for us to part ways with such drivers.
Great Customer Service:
We would be remiss if we failed to touch on this one.
Exceptional customer service is the backbone of our business.
To be 100 percent transparent, it accounts for about 60–70 percent of the reason we have clients.
We believe in building strong relationships with our clients based on trust, responsiveness, and personalized attention.
Our team is always ready to address any queries or concerns promptly, ensuring a seamless experience throughout your engagement with us.
Newer Vehicles:
We know why you prefer newer vehicles, and it's primarily safety, comfort, and convenience.
We understand the importance of having reliable and up-to-date vehicles for your business operations.
That's why our fleet consists of newer models equipped with the latest safety features and technology.
When you choose to work with us, you can enjoy the benefits of modern vehicles that enhance comfort, efficiency, and overall productivity.
Prompt Responses:
Who in this world loves tardy responses? No one!
Time is of the essence in the business world, and we recognize the significance of prompt responses.
As a matter of fact, we pride ourselves on responding quickly and swiftly to client requests.
When you engage with us, you can expect swift and efficient communication.
We understand that your needs may evolve, and we are always ready to adapt and accommodate any changes or requests promptly.
Flexibility and Scalability:
Things are always changing and evolving.
You probably experience fluctuations in your transportation needs more often than not.
Whether it's a sudden surge in demand or a temporary expansion, we offer flexible rental options that can accommodate varying requirements.
You can scale your vehicle fleet up or down as needed, providing you with the agility required to adapt to changing circumstances in your business.
On-Time Delivery:
Imagine you fly into Ghana a day before a really important board or stakeholder meeting.
You wake up early, get ready, and have breakfast, only to sit waiting for an hour for a tardy driver.
After spending hours on a flight for a very important meeting, you show up late.
I'm pretty sure that fits into the category of an unforgivable sin.
That's why we understand the value of punctuality in business operations.
Our commitment to on-time delivery ensures that your team can rely on us for timely transportation solutions, whether it's for meetings, events, or daily operations.
You can trust us to provide a seamless and dependable service that keeps your business running smoothly.
Brand Image and Client Experience:
The vehicles you use can significantly impact their brand image and overall experience.
With our newer and better-maintained vehicles, you can project a professional and impressive image while ensuring your clients enjoy a comfortable and luxurious ride.
We believe this attention to detail enhances customer satisfaction and fosters long-term relationships.
So, you have heard most of it, and now you understand what you'll be getting when you engage us.
Your business unlocks a range of benefits that positively impact your operations and bottom line.
These benefits include enhanced productivity, cost savings, improved efficiency, and the ability to focus on core business activities.
This is why smart businesses partner with us. We understand the unique demands of the corporate world and are committed to exceeding your expectations.
Ready to experience the difference Fountain Fleet Solutions can make for your business? Contact us today and let us be your trusted partner in driving your business forward with reliable, efficient, and professional vehicle rental services.
Ready to take your fleet management processes to the next level?
Use our services to simplify your processes and save time and money.
Join The Revolution!